Amazon has tree houses in its offices and Microsoft employees work in the woods. Companies reveal why they are using plants to boost productivity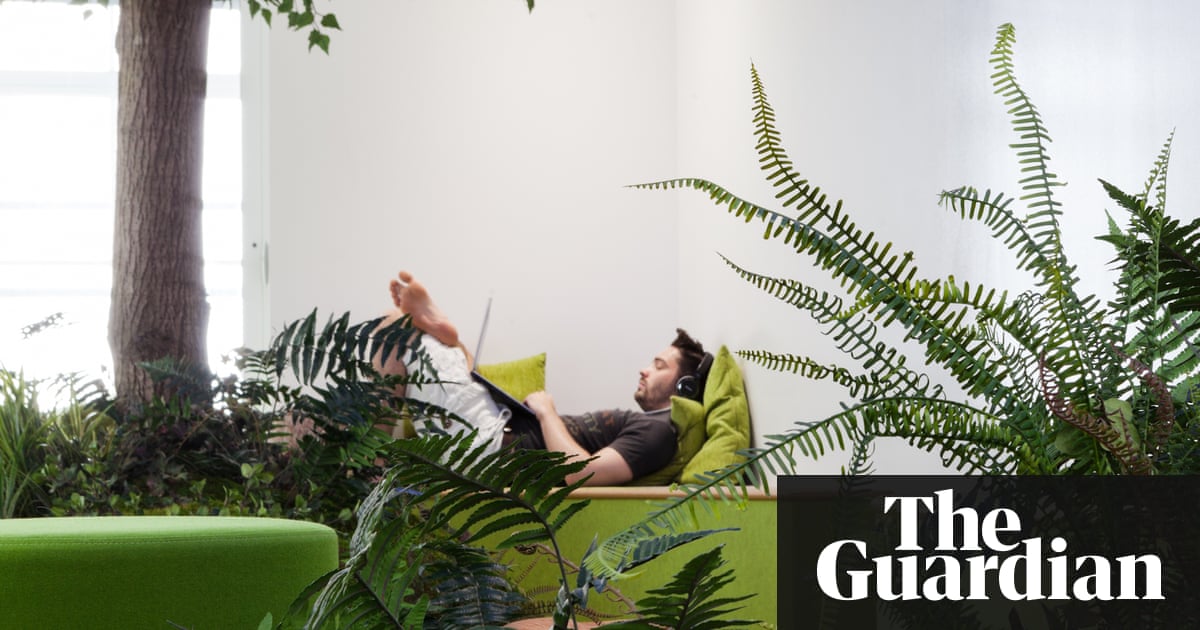 Most offices have a few plants dotted around the place. Some companies, however, like to take things to extremes. Amazon has treehouses inside its offices, Microsoft employees work in treehouses in the woods; while Timberlands headquarters has gardens with orchards.
The benefits of bringing plants in workspaces are well documented. Researchers have found that as well as brightening up the office environment, plants can reduce sick days and stress. Danica-Lea Larcombe from Australias Edith Cowan University wrote in the online publication The Conversation that indoor plants can scrub the air of bacteria; remove harmful chemical compounds released by cleaning products; and improve peoples moods.
Companies of all sizes are taking note. Steve Taylor, project director at office designer Peldon Rose, helped create a botanical meditation area for digital media company Essences London office. We created a mini oasis out of three or four trees; it had benches covered in moss; the walls were clad in moss. As soon as you opened the doors, it immediately symbolised that this was a space to relax in, to squish your toes into the grass, lie back and enjoy nature, he says.
The Essence meditation room has real plants. Taylor says many companies do not, however, want the added responsibility of keeping plants alive. Ive worked with some clients who had living walls built by other companies, and their living wall very quickly became a dead wall, which is not a very nice symbol of your organisation. So you have to get the right balance.
There is the added complication of allergies when introducing real plants into the office space. Nicolas Tye Architects in Bedfordshire had to empty its offices of plants when one of its workers had an allergic reaction to them. Instead of the plants, it now has vast windows overlooking the countryside and a workplace vegetable garden.
Nicolas Tye says some staff are reluctant to engage in the gardening. That includes me as well. I do very long hours, I dont really have time for all sorts of things. But, he says: You see the difference in people being involved in non-work stuff around you.
There are tangible benefits to a companys bottom line from enriching the workspace with plants or other elements, says Dr Craig Knight of the University of Exeter. He undertook research to investigate the prevailing wisdom of the so-called lean space: the idea that if there is nothing in the space except the job to be done, workers will concentrate and be more productive.
He explains: It didnt make a whole lot of sense scientifically because there is no animal on the planet that thrives in a lean space. Why should a human being be any different? So we tested it and it doesnt work at all. Its an entirely toxic system.
He and a group of academics then undertook another experiment with one of the big four accountancy practices, which was a firm advocate of the stark, lean workspace. The researchers introduced 10,000 worth of plants into its offices, which Knight says, boosted productivity by around 15%.
We found that when people put plants or any other form of enrichment into a workspace, they felt better and performed better, like any other animal. When you said to these people, Why dont you develop the space as you see fit, they performed best of all there.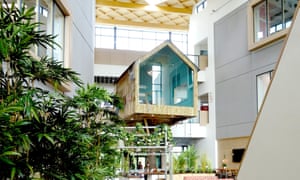 Read more: http://www.theguardian.com/us