How an urban farms project in Dallas and a fellowship garden in Connecticut are helping their communities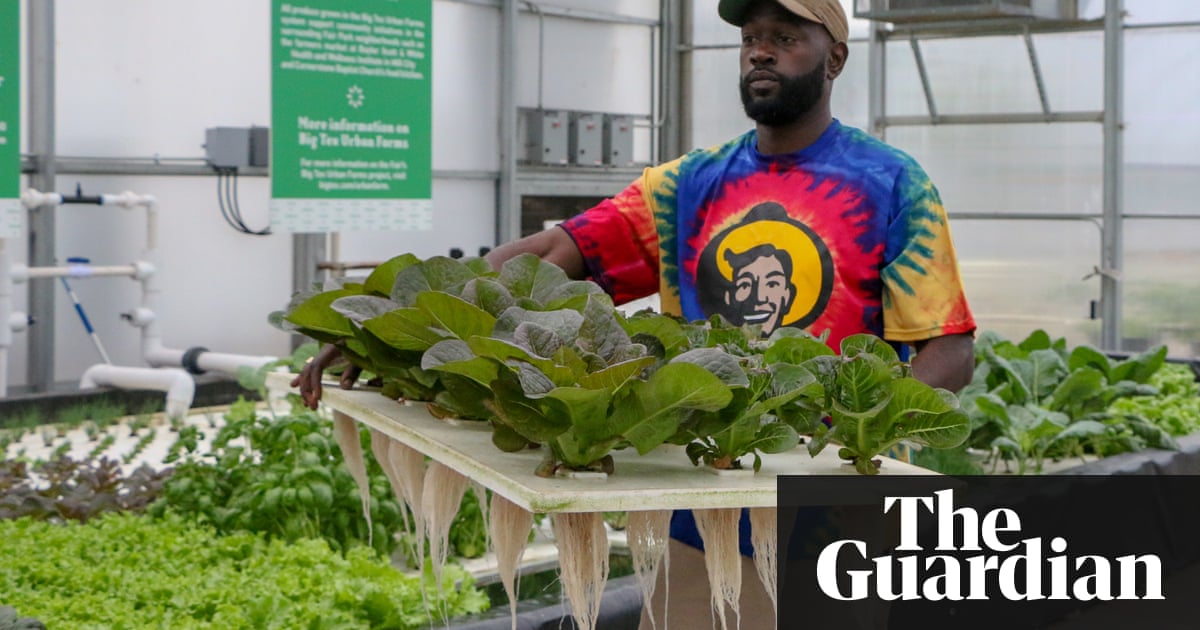 From providing fresh food for the community to regenerating unused spaces, urban food-growing projects have flourished in the US. In Minnesota, fish and green vegetables are farmed in a former brewery by Urban Organics; in New York, Brooklyn Grange grows produce on the roof of its office.
In Dallas, Texas, in an area designated as a food desert, meaning access to fresh fruit and vegetables is difficult, Big Tex urban farms have donated 85,000 servings of fruit and vegetables to the community since 2016.
Developed for and funded by the annual Texas state fair, the project consists of mobile beds in car parks and a hydroponic greenhouse which allow plants to grow without soil.
Read more: http://www.theguardian.com/us